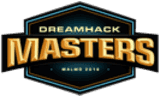 DreamHack Masters Malmö 2016
Efficacité du joueur
Des statistiques détaillées sur les cartes
Premier semestre: 9 - 6
mirage
Deuxième moitié: 1 - 10
Premier semestre: 8 - 7
cobblestone
Deuxième moitié: 6 - 9
train
Premier semestre: 8 - 7
Extras. tours: 4 - 1
Deuxième moitié: 7 - 8
Les prévisions des analystes CSGO-FORECAST
---
Godsent surprised everyone by reaching the semi-finals. It is worth noting that they certainly perform well, but still they are lucky with rivals. Some real strong team, which no one could beat, it did not come across. NiP as in the first match showed a bad game, but then they started all win. And unlike Godsent, NiP not fortanulo with teams. First Astralis, then VP. But despite such a strong team, they defeated the Swedes. In general, the present form is now stronger Godsent NiP, but the latter can be a fight, and I think they will take one card, so much better on the NiP pour. My prediction: NiP (win).
Владимир Труфанов
LioN

Россия,
---
There are two Swedish teams, Godsent and NIP, GODSENT new team under the banner Shvedtsii have in my part of such great players like: TW1ST and znajder, as they have a very experienced captain pronax who has repeatedly vyygryvaet trophies for the team fnatic, pronax ready to play against NIP well and also look at TW1ST and znajder, at the expense of the rest can not say anything, Lekr0 young guy very cool showed himself in a game against mousesports, pauf man of 19 years has not yet found his game, for a single moment we do not judge, Godsent old Ancient.
About NIP team can see that they are intentionally hard to win the tournament, the first defeat against dignitas was certainly a shock NIP lost 2-16, but after the show its attitude and has made it to the semi-finals, about the attitude of the players, only one puth shows his complete game, very friberg good in recent games.
Conclusion: NIP experienced guys against the young with a strong kepom GODSENT
Possible maps: de_inferno will be banned from Godsent and ban de_overpass from NIP de_cache (NIP), de_mirage (GODSENT), third random, I think it will be de_train.
The final score, I suppose to be 2: 0 for the NIP.