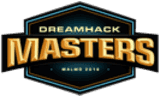 DreamHack Masters Malmö 2016
Liste Carte

Efficacité du joueur
Des statistiques détaillées sur les cartes
Premier semestre: 9 - 6
inferno
Deuxième moitié: 7 - 8
Les prévisions des analystes CSGO-FORECAST
Дмитрий Солопов
DM>1<TRY

Россия,
---
Match of group D on a departure.
EnVyUs already played with TS and TS won with the score 16-14. Someone will tell that there was an equal game, but is not present! TS was won with the score 12-3, and further probably relaxed, but got it together. I do not understand one why EnVyUs invited to tournament, and TS was necessary to pass qualification... EnVyUs already with everything not that team which fought back Fnatic.
Now they are released only down and I do not think that they will pass further.
Generally it is possible to fill in 10-15% of a top for TS.