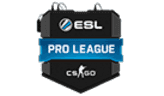 ESL Pro League Season 3
Liste Carte

Efficacité du joueur
Des statistiques détaillées sur les cartes
Premier semestre: 8 - 7
overpass
Deuxième moitié: 8 - 7
Les prévisions des analystes CSGO-FORECAST
---
Warning, this game is very controversial, and despite podgaru heap fart I say that it sugobo my opinion and it is very risky, so be ostorodny and do not pour a lot on the VP. Today we have a meeting of the ESL Pro League Season 3 and VP meet to Dignitas. VP can not vygriat 3 months and at all of them bad, but Dignitas SK lost and won against aTTaX and showed also not the best game. Last time Dignitas played against SK Overpass and showed a bad game, losing 10-16. As regards VP, they also lost the card only Fnatic. Why do I have for VP? Yes, they have a series of failures, but those who are looking CS at least a year, can remember their murderous Overpass, but Dignitas in the game against SK showed they were not ready to play this card. My prediction is very risky, but at the same time is a great chance to try to catch Vysk coefficient. Personally, I would bet on the Poles.
Никита Белочкин
spire171

Россия, Волгоград
---
Meeting of teams within qualification to the ESL Pro League Season 3 tournament where from Europe there are only 4 collectives. The prize fund of a tournament makes 750k greens that the huge sum for any team.
Between teams there will be 2 games in BO1 formeta today: de mirage and overpass.
Dignitas recently I was afflicted strongly, namely it is about a tournament 99Damage99 where these children conceded to Danes from Sk.Krome of that Digi showed unconvincing game in a semi-final against ATN, having nearly given the peak (de cache) besides that conducted for attack 12-3. Game came to the end in overtimes, but in that that Danes awfully played the fact.
VP is unstable Poles at whom game aren't glued this year. This team loses over and over again and it is a high time to gather. Poles played already 4 matches in qualification of ESL and all 4 games lost. If aren't able to take away 2 today's matches, so large tournament can wave with the handle. However at all the failures - Poles well proved to be in a match against фнатик, showing the serious resistance to Swedes.
We will talk about the card where there will be a fight:
De mirage
VP - 64.86% (the 37th cards it is played)
Dignitas - 68.57% (70 cards are played)
As we see on this card of Digi act more successfully, but It should be noted that Danes have many games against T2 of teams. After all recently VP give to trainings of a mirage much and repeatedly won the strongest teams of the World therefore considering their situation there - I incline to VP (it is the last chance to keep opportunity to be overcome for an exit in the playoffs).