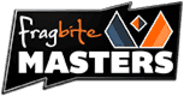 Fragbite Masters Season 5
Lista de tarjetas


Eficiencia del jugador
Las estadísticas detalladas sobre las tarjetas
cache
Primera mitad: 11 - 4
Extras. rondas: 4 - 0
Segunda mitad: 4 - 11
Equipo
Nombre del jugador
Matar
ADR
Muertes
K/D

19

---

15

Torpedo
Primera mitad: 12 - 3
overpass
Segunda mitad: 4 - 1
Equipo
Nombre del jugador
Matar
ADR
Muertes
K/D

16

---

4

Torpedo
Los pronósticos de los analistas CSGO-PRONÓSTICO
Игорь Шатович
Mr_Haka

Россия, Кемерово
---
Fragbite Masters Season 5, Round of 16, 1/8 C призовым фондом в 59 тыс. бакинских. Я думаю не стоит даже расписывать этот матч, так как фаворит очевиден, TSM сейчас на нереальном подъеме, и даже перед предстоящим ESL,дабы не палить страты и т.д. ребятки должны растаскивать на изи данный матч, просто по скиллу и уважению к себе и фанатам. А так, всем удачи!
Николай Шаляев
KeNobi

Россия, Магнитогорск
---
TSM is the most stable team in the world, and I have to say. Unlike some of the French, or the Swedes, after they won the tournament with a huge prize not relaxing, and coming home show even better results. I told you that TSM will soon become the world top1 CS GO. They were resistant to this half of the year. Think of the favourites in this match, as they dust2 map was taken from the Swedes.