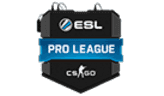 ESL Pro League Season 3
Eficiencia del jugador
Las estadísticas detalladas sobre las tarjetas
Primera mitad: 4 - 11
inferno
Segunda mitad: 3 - 5
Los pronósticos de los analistas CSGO-PRONÓSTICO
---
To begin with, it BO1, and therefore in any case a great risk, so put on your own risk! Today we have a meeting in the tournament ESL Pro League Season 3 on the map de_inferno. Meets luchshay team in the world at the moment with Fnatic strong but unstable G2 team. Last time Fnatic played Inferno January 16 against LG and won 16-14, Lg very well on the Inferno, but Fnatic still together and they won. Recent games Fnatic wins all and shows a confident game. As for the G2, in their last two meetings with Astrlis managed to play the Inferno, which frankly G2 passed, showing toothless game in attack, although the last match against Astralis they unexpectedly defeated Map Cache 16-8, but all such Fnatic is too strong and I think the G2 for them will be the next victim.
Карим Мрабет
k.marabet

Беларусь, Менеск
---
Встреча 2-х команд в рамках турнира ESL Pro League Season 3 (турнир важный!). Карта inferno и сразу же можно сказать что у фнатиков она как топовая. G2 кстати тоже умеют играть на этой карте и думаю что они будут потеть.
Здесь фаворитом я считаю fnatic изходя из предыдующих матчей, а также по их скиллу (из личного опыта).
Также фнатики намного стабильнее, что не скажешь про g2
40-45% риск: средний Удачи!