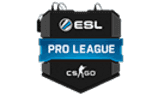 ESL Pro League Season 4 - Europe
Eficiencia del jugador
Las estadísticas detalladas sobre las tarjetas
Primera mitad: 11 - 4
train
Segunda mitad: 5 - 2
Los pronósticos de los analistas CSGO-PRONÓSTICO
Кирилл Крутилин
ker1SH =DD

Россия, Белебей
---
Analysis: In FlipSid3 in the last 5 matches: 4 losses and 1 win (she was shoumatche where no one laid a 100% in-principle). In G2 for the last 5 games 3 wins, 2 losses. Level rivals both teams approximately the same. In personal meetings: 0-5 in favor of the French, but the last of the match was about 5 months ago, so take this into account will be pretty useless. It should be noted that the G2 team that plays better on the Online-of Event rather than LAN'ah, while the Ukrainian team at the situation is the opposite, but because this match held within the Online-Event, here at G2 advantage. In G2 greater skill, but not the experience, the experience affects the game on LAN'ah.
Conclusion: G2 victory
Recommended bet: 20% of the bank.