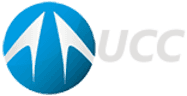 Uprise Champions Cup Season 3
Lista de tarjetas

Eficiencia del jugador
Las estadísticas detalladas sobre las tarjetas
Primera mitad: 8 - 7
mirage
Segunda mitad: 8 - 6
Los pronósticos de los analistas CSGO-PRONÓSTICO
Игорь Шатович
Mr_Haka

Россия, Кемерово
---
Uprise Champions Cup: Season 3 c group stage prize fund of $ 10,000, a lot of money to have an equal Number of komand.Komandy ochkvo in their group, but only if they Prise scored by forfeiture eBattle, the Epiphany took away 2 cards eBattle blood and then, and the game on the D & G was at Epiphany to a higher level than the Prise, with the same opponent.
A little on the clock:
Prise:
35-kibaken
102 -insom
99-PLAZ
81-DSTR
16-latro
Epiphany:
54 -SAGGERTON
61 -Twista
41 -juho
45 -SaW
xseveN- found.
It is evident that even at Epiphany slightly fewer hours, but they are equal, and it says only that the guys almost always play a composition, which can not but rejoice.
With regard to the personal skill of each player, then I will give preference to Epiphany, not very pleasant to me a sniper team Prise, for me so versatile juho wins back with AWP more confident than PLAZ. And the final verdict, my voice on the Epiphany.
And so, all the luck!