Cyril "ANGE1" Karasev and Denis "electronic" Sharipov will be the remaining two players in Natus Vincere. Such information was published by Yarek "DeKay" Lewis on the Slingshot portal with links to sources that are close to these players and organizations.
ANGE1 was the captain of HellRaisers since March 2014. The last excellent performance of the team was 3-4 places on DH Atlanta 2017 and SL i-League Season 3, and second place on DH Tours 2017. electronic has been playing for FlipSid3 Tactics since September 2016. In his career there was a win on DreamHack Leipzig 2017.
At the moment, information about the transition to Natus Vincere ANGE1'a and electronic is not confirmed by the organization. Recall that on July 28, Natus Vincere left the captain of the team Denis "seized" Kostin. And also Lajislav "Guardin" Kovacs. On Twitter, the director of FlipSid3 Hector Rosario published an entry stating that the current players of the composition of the contracts are concluded until 2019, and the Ukrainian organization has not yet bought out electronic.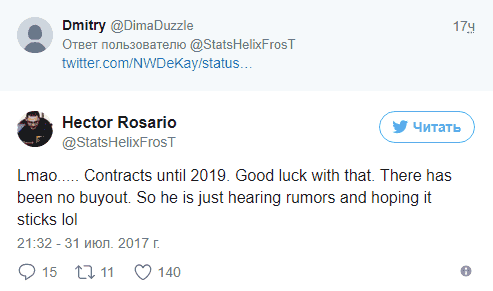 "It's funny ... Contacts are valid until 2019. Good luck: No ransom has occurred, DeKay has heard a rumor and he still believes it."
The possible composition of Natus Vincere will look like this:
Alexander «s1mple» Kostylev
Egor "flamie" Vasiliev
John "Edward" Sukharev
Cyril "ANGE1" Karasev
Denis "electronic" Sharipov