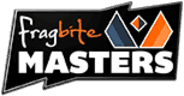 Fragbite Masters Season 4
Maps list


Player efficiency
Detailed statistics of the maps
overpass
First half: 6 - 9
Extras. rounds: 4 - 1
Second half: 9 - 6
Command
Player name
Kill
ADR
Deaths
K/D

Virtus.pro

TaZ
20
50
25
0.80
NEO
30
40
24
1.25
pashaBiceps
26
34.6
23
1.13
Snax
26
42.3
22
1.18
byali
22
59.1
21
1.05

19

---

16

HellRaisers

kUcheR
20
45
25
0.80
AdreN
25
44
26
0.96
ANGE1
27
51.9
25
1.08
Dosia
17
47.1
24
0.71
mou
26
26.9
25
1.04
First half: 8 - 7
train
Second half: 1 - 9
Command
Player name
Kill
ADR
Deaths
K/D

Virtus.pro

TaZ
10
40
20
0.50
NEO
18
38.9
18
1.00
pashaBiceps
11
27.3
20
0.55
Snax
10
10
20
0.50
byali
22
50
18
1.22

9

---

16

HellRaisers

kUcheR
24
25
14
1.71
AdreN
10
40
13
0.77
ANGE1
25
44
16
1.56
Dosia
14
21.4
17
0.82
mou
23
17.4
11
2.09
Forecasts from analysts CSGO-FORECAST
Формальдегид Хлоридов
joLe

Украина, Сумы
---
Virtus Pro - команда т1 дивизиона за последнее время только набирает обороты, не считая мелких казусных недочетов. ТОП3 мира по версии Госугеймерз, 1359 поинтсскилл (пс) в мировом рейтинге. 17 мая - 2 место на Gfinity в непревзойденном противостоянии с богоподобными шведами. Hell Raisers - будут играть без прыщавого, выводы по предидущим матчам, во всяком случае пока, можно судить только по последним сыгранным, ибо ни о какой стабильности в коллективе в условиях систематической замены ключевого игрока говорить было бы не правильно.
Nikita Amonskiy
Mattwy

Россия, Одинцово
---
Bn at the moment in the form. I'm not going to paint a long time .. .. There is clearly taken away vp.
---
Victory for Virtus.pro uniquely. Their last game was just fine.