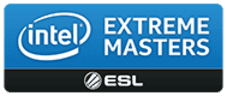 IEM Katowice 2017 EU Closed Qualifier
Maps list


Player efficiency
Detailed statistics of the maps
First half: 12 - 3
mirage
Second half: 4 - 4
First half: 8 - 7
cache
Second half: 8 - 6
Forecasts from analysts CSGO-FORECAST
---
How can I not like this match. Let me explain why.
Epsilone not pull on the team they were 4-5 months ago when they had a chance to break into the most top teams in the world. But it is the lack of experience and luck.
Team Mousesports already polhora years minimum uchavstvuet in each major, but the group did not seem out. Speedy and Denis are very weak players who drag the team down.
But they have players such as Niko and Oskar, two of which will go for five. And who is to put? 2-3 strong players or a complete team of 5 slightly weaker players?
I find it very difficult to rate this match, but bet on Mousesports. The percentage of them on all the sites too high, so as Epsilone have every reason to take this match.