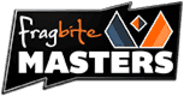 Fragbite Masters Season 5
Maps list


Player efficiency
Detailed statistics of the maps
First half: 10 - 5
mirage
Second half: 6 - 9
First half: 7 - 8
cobblestone
Second half: 9 - 5
Forecasts from analysts CSGO-FORECAST
Игорь Шатович
Mr_Haka

Россия, Кемерово
---
Fragbite Masters Season 5, Round of 16, 1/8 Все тот же турнир со все теме же призовыми. Но этот матч обещает быть жарким, Orgles нереально прибавили в последнее время – это показа вчерашняя игра против E-frag, где E-frag сливать было просто «не по понятиям», не понимаю что произошло, но оно произошло. Но теперь им противстоит Украинско-Чешский микс. Ребята тоже показали, что уже довольно неплохо сыгрались и готовы побеждать, из за отсутствия Симплухи на ESL квалах, за этот турнир ребята должны бороться по полной, сидеть с пустым кошельком тоже не хочется. Но, очень и очень много в данном противостоянии будет зависеть от Симпла и Оскара,если эти 2 товарища не заиграют, то пиши пропало. От ставок я бы поостерегся, так как фаворитом считаю HR, но есть «НО», писал выше, и поэтому особо отчаявшемся лучше залить ЛОУ на Орглес, причем что % на лаунже позволяет это сделать.А так, всем удачи!
Николай Шаляев
KeNobi

Россия, Магнитогорск
---
Anyway, Orgless but not yet Mature enough to command the 2nd division, it's still early for them to fight with such a strong team, as the Hell Raisers. HR definitely played a lot recently and trained, and so, only baked the tournament in the first game will show how they are a strong team. It is possible that the Hungarians will take one card since then, but the second may not even dream of. Of course, I think Hell Raisers favorites of the match.