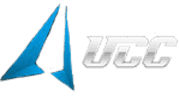 Uprise Champions Cup Season 4
Maps list


Player efficiency
Detailed statistics of the maps
First half: 7 - 8
cobblestone
Second half: 9 - 4
First half: 9 - 6
overpass
Second half: 7 - 7
Forecasts from analysts CSGO-FORECAST
---
The match will be held on bo3 system that is good for us)

HR now showing itself as a well- organized team than ATN. They play with a rather strong opponents , at their level , and show that they want to fight , they want to win.

The chances of the guys around 50-50 . But if before the game you will see that HR banned COBBLE , then I think we can take a risk and put on them.

I think it will be 2-1 in favor of HR. But, I repeat, is that if the card is not the peak of COOBLE, if on the contrary , I advise you to skip the bet.