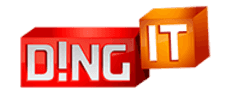 D!ngIT $2000 Weekly Cup #3
Player efficiency
Detailed statistics of the maps
Forecasts from analysts CSGO-FORECAST
Влад Удовиченко
HitMans

Украина,
---
Here clear favorites Epsilon. These teams played each other 5 times,4 of which emerged victorious Epsilon and team ESC max won the 10 rounds.The last match between these teams took place on 23 may. Epsilon won with the score 3:0. ESC pursues a series of defeats.Quite different is the situation in Epsilon they are good. But do not forget that it is BEST OF 1. I want to mention the last matches Epsilon, playing against strong teams, ESC is still unfinished in my opinion, though the results are not bad for beginners as Pro-scene. But here Epsilon will be more experienced, so I will give preference to still them, though not large, for ESC can now be drawn. I am your voice I give the command Epsilon
---
According to the latest games, we can judge that Epsilon are in great shape. They grabbed as many as 13 rounds from Dignitas, which is a good result. With regard to the ESC, that their results are dismal. Recently, they have not won anything. 2 times lost KFish, nEophyte. In general, ESC is now a clear decline. I would also like to note that Epsilon won the ESC in 4 out of 5 times, one of them is bo5, with a crushing 3-0.
Outcome: Epsilon - Win!