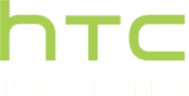 HTC Reborn Invitational
Maps list


Player efficiency
Detailed statistics of the maps
First half: 7 - 8
inferno
Second half: 9 - 5
First half: 7 - 8
cache
Second half: 5 - 8
Forecasts from analysts CSGO-FORECAST
---
Hello.
The match format BO3
Last 5 meeting these 2 komand.Oni met 5 times in all 5 meetings team won "Cloud9"
Team "Cloud9" from the last 5 of their games won 5 meetings, and the team "Tempo Storm" 1 3 of 5 meetings won.
And so I think the team will win "Cloud9" .10-15% can be put on them.
Михаил Руцкий
f1x

Беларусь, Мозырь
---
C9 clear favorites for this match. They have a very good streak of victories against teams like Nihilum, CLG and other teams. This clearly can not be said about TStorm that despite the fact that when they were able to defeat the C9 Inferno (and then barely) lose on skill Nihilum, CLG, and Luminosity. Victory for C9.