AGO won the European qualification for TOYOTA Master Bangkok 2018. The Polish squad could beat Royal Bandits, PACT and Sharks in the playoffs Single Elimination.
The playoff grid of the European qualification looks like this: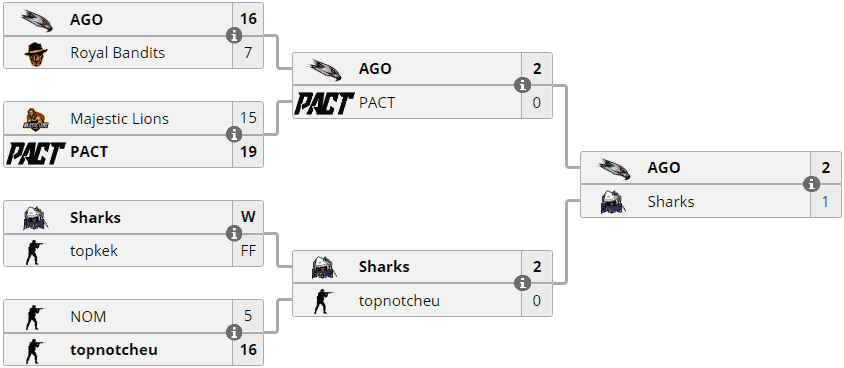 List of teams participating in TOYOTA Master Bangkok 2018:
Reenegades
TYLOO
Heroic
Kinguin
pro100
Team one
AGO
Asian qualifier winner
Winner of Chinese qualification
Thai qualifier winner
Note that the TOYOTA Master Bangkok 2018 will be held from November 23 to 25 at the Indoor Stadium Huamark arena in the Thai capital, Bangkok. The prize fund of the championship will be $ 100,000, for which four teams will fight, receiving direct invitations and 6 finalists of regional qualifications.