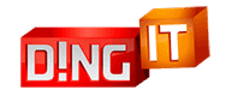 D!ngIT $2000 Weekly Cup #23
Kartenliste



Spieler Effizienz
Detaillierte Statistiken auf den Karten
Erste Hälfte: 6 - 9
overpass
Zweite Hälfte: 10 - 5
Die Prognosen von Analysten CSGO-FORECAST
Александр Бамбасов
Sanchez

Россия, Санкт-Петербург
Николай Шаляев
KeNobi

Россия, Магнитогорск
---
Piter become extremely strong and it shows in their last games: Ruthlessly deal with Epiphany, with a very strong team. In COP they played all more than 70 hours over 2 weeks. The guys train and nothing more to say. Much soul rejoices for our. today Pitertsy will meet today with one of the most interesting compositions - Epsilon. The legendary organization and the team, but unfortunately, different composition. I think that for$ 2000, both teams will sweat, but if Epsilon most likely will not be able to oppose our, Piter, I think, should surprise and pick up another win in the piggy Bank.
Никита Сардарян
nikitasardaryan

Россия, Москва
---
Hi! My last forecast was not asked, but I hope this time will help you make the right choice.
Piter vs Epsilon
The match will be very interesting. I'll tell you in brief. At first, my opinion, the team is now on the rise, playing to his level is very good, there is also the team work, the last match vs Enso played very worthy. Now to the interesting statistics.
Piter | Win: 4 Lose: 1 (last 5 games) Epsilon | Win: 2 Lose: 3 (For the last 5 games though played with nouneymami)
For hours (Better than average): For hours (all bad):
spaze- 62 hr. for 2 weeks. jonathao- 26 hours. 2 weeks.
facecrack- 71 hr. for 2 weeks. alex- 39 hr. for 2 weeks.
JMQA- 78ch. 2 weeks. donQ- 22 hr. for 2 weeks.
waterfaLLZ- 96 hours. 2 weeks. arki- 33 hr. for 2 weeks.
ub1que- profile hidden. SOKER- 35 hr. For 2 weeks.
It is evident that training better Piter.
My bet $ 47 on Piter
Successful bets!