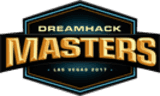 DreamHack Masters Las Vegas 2017
Liste Card


Effektivitet
Detaljeret statistik på kortene
Første halvdel: 6 - 9
mirage
Anden halvdel: 3 - 7
Første halvdel: 6 - 9
cache
Anden halvdel: 8 - 7
Prognoser fra analytikere CSGO-FORECAST
Александр Абраменко
!ntruder

Украина, Киев
---
Another difficult semi-final. That SK that North showed us his excellent form. Both teams are in pieces scattered their competitors and now have to face in a duel from which only one will come out. And that winner, I see exactly SK, because we must not forget that this team played the best 2 players in 2016, and it Coldzera and FalleN.
Антон Дудников
AjAX

Россия, Кропоткин
---
The match between the two teams, one of which is the top 3, the second top-8. Immediately, I note that for the 3-4 place in the tournament payment of $ 25,000. For the 2nd place - $ 100,000. Agree, it is a big difference, so both teams today will lay out a full and try to win.
About the tournament grid: North came out of Group A with a second place, after which the ¼ finals dealt with Gambit 2-0. It is worth noting that the team tournament began uncertainly, and only now the Danes were able to gather. SK out of the group C first place where gained 2 victories. In the ¼ finals just destroyed Natus Vincere, which confirms the fact that the team is in very good shape at the moment. No one lost cards for the entire tournament. It does not appear that the Brazilians can now something to stop.
Training: North - average 72 hours. SK - an average of 76 hours. As you can see, there is very little advantage over the Brazilian team.
Tactics and maps: on tactics give SK advantage, still have a part of a very experienced players captain FalleN, which in any desired moment can come up with an interesting round + excellent wins back to the AWP. It is worth noting that the North MSL captain also does not stand still, the team's progress in the tactical plan is noticeable, but it's still up to SK they still need to grow. North Maps: Mirage, Overpass, Nuke, Inferno. Maps SK: Cobblestone, Cache, Train. As for the cards, here we can see the advantage of the Danes on the map 1.
Yet my choice falls on SK team. It is more ready for the tournament, for a long time, speaking at a high level. North should we not show a good game for a very long time, bad performance on the Major Atlanta confirmation. Winning SK.