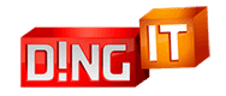 D!ngIT $2000 Weekly Cup #7
Liste Card


Effektivitet
Detaljeret statistik på kortene
mirage
Første halvdel: 12 - 3
Extras. runder: 3 - 6
Anden halvdel: 3 - 12
inferno
Første halvdel: 6 - 9
Extras. runder: 0 - 6
Anden halvdel: 9 - 6
Prognoser fra analytikere CSGO-FORECAST
---
To be honest, Epsilon are the better team, and should be able to win this game, but for some reasone I have doubt in my mind and I am afraid of betting on them.
Reason
Everyone is hyping Reason atm because of HUNDEN, who is a very inconsistent player. He can be OP some times, but can seriously drag a team down in others. Reason recently smashed AlienTech 16-3 on Inferno, AND defeated Epsilon 16-14 on Cache a couple of months ago. This may be the only reason I don't want to bet on them but who knows really. Reason are also a fairly new team, and haven't played very much together, so the Communicationmay not be there.
Epsilon
Epsilon have had varied results, losing to LGB quite easily, and some team called р @ р @ d @ S who I have never heard of.... They did however defeat LDLC Blue and Piter, so they are not a bad team, just perhaps not in the greatest of form at the moment.
Summary
Overall, Epsilon should win this, but the odds on CSLNG are a bit skewed and should be more like 60-40 Epsilon. For this reason a small bet on either team would be great, depending on which team you believe will win. Don't bet anything you can't lose as there is risk in this game!
My bet: Small Epsilon/Skip
Risk: High
Happy betting!