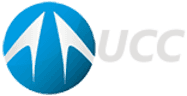 Uprise Champions Cup Season 3
Liste Card


Effektivitet
Detaljeret statistik på kortene
Første halvdel: 6 - 9
mirage
Anden halvdel: 7 - 7
overpass
Første halvdel: 9 - 6
Extras. runder: 4 - 7
Anden halvdel: 6 - 9
Prognoser fra analytikere CSGO-FORECAST
Максим Журавлёв
Jur

Россия, Москва
---
By results of last BO3 between eBettle and Epiphany, the unconditional victory was won by the eBettle team with the score 2:0 according to cards on the Assembly Summer tournament of 2015 AMD. I can tell that the victory of eBettle came easily: 1 Overpass 16-11 card, and 2nd Dust2 16-5 card. - It was on August 1. And on July 26 eBettle too won a victory over Epiphany on the Train card, but this game was not so easy as game on August 1, the account was 22-19. And also, at eBettle now huge винстрик in 7 victories. I think, they won't begin to interrupt it.
My percent:
65% (eBettle): (Epiphany) of 35%
Rate: it is no more than 12% of stock.
DON'T FORGET! If you put a rate on CSGOLounge for percent 75+ with a potential prize less than $1,5, you can not receive a prize. Good luck on rates! =)
Radio-Toxic

---
eBattle vs Epiphany
Series BO3 match, group stage, the first match of the teams in the group. They both need glasses to her to go to the playoffs. eBattle, a very strong team of its level, this former InShock, however, after the transition to the new organization, the guys show much better results than in the past, they now have a wine streak to 10 wins, with a team of Epiphany, they have already met two times, the first time in BO1 and won by eBattle and 1 August in BO3 there again eBattle won 2-0, and this victory was fairly easy, 16-11 and 16-5. Epiphany is also a good team, but to a level still falls short eBattle of 5 recent matches has two victories and the level of the teams below them. I think there will be a convincing victory eBattle, because they need the points in the group to return to the Playa off and is unlikely they will want to stop only 10 victories in a row.
Coefficient of course not, you can skip, but if someone wants to, at 15-25% eBattle, average risk.