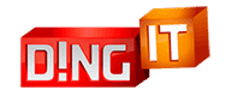 D!ngIT $2000 Weekly Cup #24
Liste Card


Effektivitet
Detaljeret statistik på kortene
mirage
Første halvdel: 4 - 11
Extras. runder: 3 - 6
Anden halvdel: 11 - 4
Prognoser fra analytikere CSGO-FORECAST
Николай Никонов
SkyWalker

Украина, Kiev
---
Confident team put on Arcade. CIS players with a steep avaperom Kiberfokusom work wonders in this tournament.
I like their style of play and the game completely. The team is now on MR Izzy rolled up against it is reasonable, and Arcade yesterday this powerful team won. Today the guys are ready mentally and skill to beat Aligorov.
I put a higher bid on Arcadia (above average) 30% of the inventory.